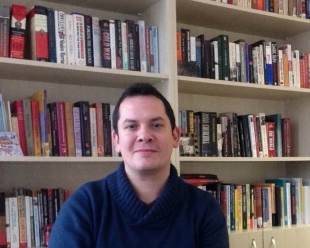 DR. ONUR İŞÇİ RECEIVES TUBITAK GRANT
Dr. Onur İşçi has been granted the TUBITAK Reintegration Scholarship (BIDEB 2232) – a two year research grant that supports Turkish academics returning home from overseas doctoral training.

İşçi holds a Ph.D. from Georgetown University and recently joined Bilkent's IR faculty in September 2014. He is a diplomatic historian, whose teaching and research interests include the convergence of 19th century empires and the history of 20th century international relations.

As part of his research, İşçi has proposed to study the Russo-Turkish War of 1877-1878 with its broader military/diplomatic implications for European history. Often overlooked by European historians, the clash of Russian and Ottoman empires at the end of the 19th century had been a vital turning point before the Great War and set the course for that mad dash to disaster.

In this two-year project, İşçi has also proposed to set up a series of interdisciplinary workshops and seminars that would take place in Moscow,
Washington D.C. and Ankara, bringing together a large cohort of IR scholars, anthropologists and historians with a shared interest in modern Turkey and Russia.