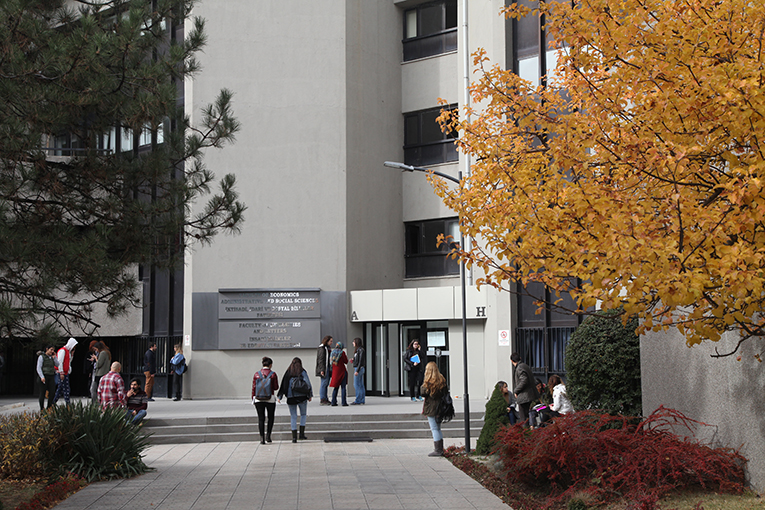 Here at Bilkent University we aim to cultivate Turkey's most qualified graduates, who can be bold, independent, and creative thinkers. With its 5 academic departments, 92-strong faculty, and just under 300 postgraduate students, synthesizing teaching and research has been integral to FEASS identity. With our experienced academic staff and current scientific graduate programs, we foster a progressive educational environment that promotes undergraduate education developing competences and training the future graduates who achieve excellence professionally and socially. Ranked among the top 10 universities in the country, accomplished graduates from around the globe choose to join our intellectual community, which is renowned for its cultural diversity. For that, our faculty is a fine example of a community of students and scholars that manifest the diversity of the world we live in.
Intertwined with comprehensive student-faculty interaction, our graduate courses prepare students for a large selection of careers in academic and business world. Being equipped with a strong foundation of knowledge and competences, our graduates gain the application skills that enable them to evaluate the social, economic and political developments in the world. Graduate students who have completed their studies at FEASS go on to find excellent jobs in Turkey and around the world, at prominent universities, research institutes and international organizations.
Our faculty offers remarkable and numerous resources available to our graduate students. Our invigorating scholarly community is situated on an informative and entertaining university campus. Having buildings and classrooms that are equipped in accordance with the information age, we encourage excellence in research and to that end, our graduates benefit from the opportunity to work closely with preeminent scholars, they enjoy high quality academic research with our book network of library and persuasive assistance for their own scholarship. With our education founded on a theoretical-empirical method, we disseminate and apply knowledge, addressing local and global societal needs to focus on significant results for all of us. Academic offerings, such as professional development workshops, teaching undergraduate classes in their respective fields of study and student-run conferences, are interconnected with a lively social environment and dynamic campus life with a variety of activities, including volunteer and social events. All these resources assist our graduates academically, socially and physically.
Overall, we provide our master and doctoral students with a world-class education with theoretical perception, analytical and practical thinking skills. The Graduate School of Economics and Social Sciences administers the master's and doctoral programs in the departments of Archaeology, Business Administration, Economics, History, Interior Architecture and Environmental Design, International Relations, Law, Media and Design, Media and Visual Studies, Music, Political Science, Translation and Interpretation, and Turkish Literature. All of these programs aim excellence by concentrating on selected areas for education and research. In addition, a high proportion of FEASS graduate students receive some form of financial support from Bilkent University.
We invite everyone to join us to achieve your goals and to tackle some of the world's most crucial problems.
For further information on rules and regulations, please visit the graduate school website