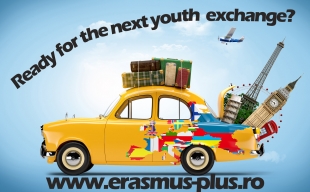 APPLICATIONS FOR ERASMUS EXCHANGE ARE NOW OPEN!
Please find below a link to the web-based program for the application form:
http://app.erasmus.bilkent.edu.tr/
Please fill in the relevant parts, print out the form, sign it and submit it to FEASS External Relations and Events Coordinator Office (A-213) together with your CV and statement of purpose by February 18, 2015.
For further information, you may want to attend the info sessions which will be held at A-130.
10 Feb Tuesday 12:30-13:30 PSYC
11 Feb Wednesday 12:30-13:30 IR
12 Feb Thursday 12:30-13:30 ECON
13 Feb Friday 12:30-13:30 POLS