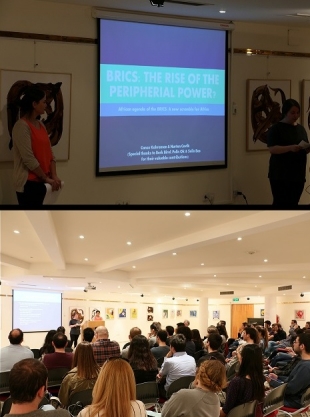 FEASS SENIORS AT THE LIBRARY'S 'STUDENT SEMINAR SERIES'
Bilkent University Library's new initiative 'Student Seminar Series' continued with the presentation of FEASS senior students Cansu Kahraman (IR) and Nurten Çevik (IR). Kahraman and Çevik presented their first prize winner research project on the African agenda of the BRICS as part of GE445 Transdisciplinary Senior Project on Power and Development. Their engaging presentation included various topics from development and neoliberal agenda as well as the development projects carried out by the BRICS in Africa.

We congratulate our students for their success!