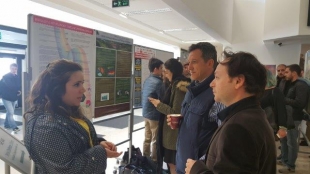 FEASS TRANSDISCIPLINARY SENIOR PROJECT COURSES
Poster Presentations
On April 25, senior students from Economics, International Relations, Political Science and Public Administration present the results of their research projects conducted as part of GE4XX Transdisciplinary Senior Project Courses. Student teams have been working on exciting projects about social challenges in Turkey, mobility and development, and critical perspectives on development during the Spring semester.
The teams received feedback from faculty members and fellow students about their projects as a preparation to the final event where they present the results of their projects to the panels of experts on May 2.