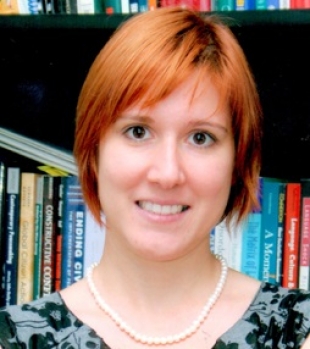 AS MEDIATOR AND IPTI FELLOW, ESRA ÇUHADAR LOOKS TO FORWARD SUSTAINABLE PEACE
Assoc. Prof. Çerağ Esra Çuhadar of the Department of Political Science and Public Administration, who serves as a regional mediator for the World Bank and a mediator on call for the Organization for Security and Cooperation in Europe (OSCE), has recently become a senior fellow with the newly established Inclusive Peace and Transition Initiative (IPTI) housed at the Graduate Institute for International Studies and Development in Geneva, Switzerland.
IPTI is dedicated to evidence-based research and its transfer to policy and practice. The objective of the initiative is to support sustainable peace by providing expertise and information regarding the inclusion of diverse actors in peace and transition processes. As a new senior fellow at IPTI, Dr. Çuhadar will continue her research on the mechanisms and consequences of inclusion in negotiation processes as part of the research team at IPTI.
Dr. Çuhadar has been mediating to resolve disputes for the World Bank in Turkey, the South Caucasus (Georgia, Azerbaijan and Armenia) and Kosovo since 2012. In September 2016, she was also designated as one of the "unconscious bias" facilitators for the World Bank's Diversity and Inclusion program, which aims at improving inclusion and diversity in World Bank Group organizations.
Bilkent News