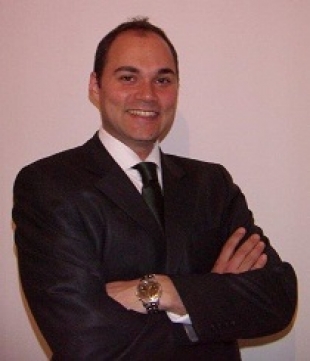 INTERNATIONAL RELATIONS PROFESSOR RECEIVES EU JEAN MONNET GRANT on MIGRATION
Assoc. Prof. Dimitris Tsarouhas of the Department of International Relations (IR) will represent Bilkent University as part of a three-year project financed by the European Commission. Through 2019, Dr. Tsarouhas will be working with IR PhD candidate Nüve Yazgan in a consortium known as the Jean Monnet Migrant Crisis Network (MIGRATE), consisting of nine European universities and research centers, to study the effects of the current migration and refugee wave.
The project is being funded by the EU; the Bilkent budget is 45,956.50 euros. The aim of MIGRATE is to create a trans-European forum for debate and dialogue. A network of researchers from all the main transit countries has been established for the purpose of looking at the specific aspects of the migrant crisis experienced by different countries with different political economies, different relations to the EU and different levels of exposure to the current crisis.
Focusing on the impact that the migrant crisis has on the sociopolitical and economic environments of the entry/transit countries and the way that this affects the process of and is being affected by the degree of EU enlargement and integration, the MIGRATE project addresses the question "To what extent can further EU integration and enlargement offer a viable solution to the migrant crisis?" The countries under examination are a mixture of EU and non-EU states, which together make up one of the main corridors formerly used by economic migrants and refugees to reach Northern Europe.
Bilkent News