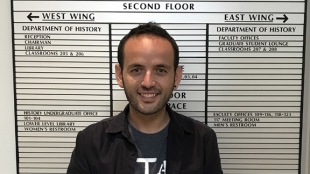 PhD STUDENT WINS FULBRIGHT FELLOWSHIP
Tarık Tansu Yiğit, a PhD candidate in the Department of History, has been awarded a Fulbright grant and invited to the Department of History at Harvard University as a visiting fellow. The US government's Fulbright program promotes international educational exchange through awarding fellowships on a competitive basis.
Pursuing his dissertation research on "The American Civil War From the Ottoman Perspective" under the supervision of the History and American Studies departments and the Warren Center at Harvard, Mr. Yiğit aims to fill a gap in the transnational American Civil War literature. He also studies digital history, an emerging methodology in historical scholarship, and is taking part in a number of projects.
Bilkent News