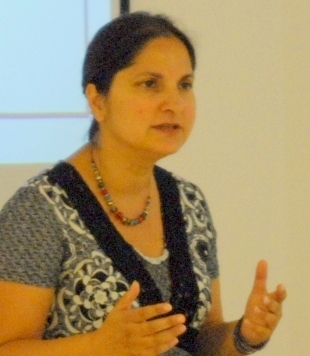 SEMINAR AND WORKSHOP BY DR. SAVITA KUMRA ON 'GROUP BASED TEACHING METHODS'
Faculty of Economics, Administrative and Social Sciences (FEASS) has organised a workshop and a seminar on group based teaching methods. The seminar and workshop were offered by Dr. Savita Kumra from Brunel Business School (United Kingdom).
The workshop on September 26 was attended by HIST 200 instructors at FEASS. Since 2011 HIST 200 course has been offered through the adoption of group based teaching methods. Dr. Kumra's workshop was designed to help HIST 200 instructors perfect their group-based teaching skills.
The seminar on September 27 was offered to Bilkent faculty. Different from the workshop, the faculty seminar focused on the pedagogy of group based teaching. Dr. Kumra looked at some of the key drivers for the increasing use and popularity of group based teaching methods. Her talk considered some of the main stakeholders to be considered in designing pedagogical strategies; namely Higher Education Institutions, Instructors, Students and Employers. Dr. Kumra also discussed the rationale for introducing group-work onto courses, focusing on advantages but also considering some of the challenges. The final element of the session addressed strategies instructors can employ to ensure they get the most benefit from group-working in enhancing students' learning experience.