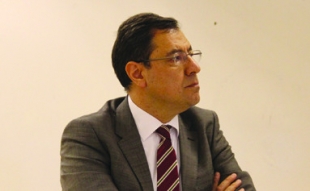 HIST CHAIR SPEAKS AT BOOKWORM BOOK FESTIVAL IN CHINA
Department of History chair Mehmet Kalpaklı recently took part in the famous Bookworm Literary Festival. The internationally renowned event, which was held in Beijing this year, brings together a diverse array of literary figures from around the world.
Dr. Kalpaklı, who specializes in Ottoman literature and cultural history and teaches in both the Department of History and the Department of Turkish Literature, was the only representative from Turkey to participate in this year's festival.
Bilnews