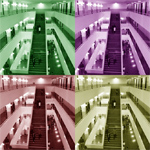 2019 Bilkent Summer Macro Workshop
August 19, 2018 V Building: V02
13:30-14:15 "The Interplay between Education and Innovation Policies" Ufuk Akçiğit (University of Chicago)
14:15-15:00 "Missing Events in Event Studies: Identifying Effects of Partially- Measured News Surprises"
Burçin Kısacıkoğlu (Bilkent)
15:00-15:30 Break
15:30-16:15 "A Modest Proposal for Sharing Consumption Risk" Sang Seok Lee (Bilkent)
16:15-17:00 "Firms, Failures and Fluctuations" Daron Acemoğ...
Read More
---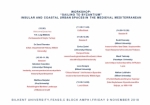 "SAILING TO BYZANTIUM" Workshop
SAILING TO BYZANTIUM "INSULAR AND COASTAL URBAN SPACES IN THE MEDIEVAL MEDITERRANEAN
09.11.2018, Friday, FEASS C Block Amphi, 10:00
---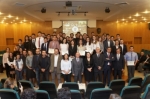 HIST 200 HISTORY OF TURKEY AWARD CEREMONY
The annual History of Turkey award ceremony took place on Monday, October 15 at C-Block Auditorium. The awards were presented to students whose projects were judged the best of the 2017-2018 academic year.
The History of Turkey course (HIST200) is a requirement for all Bilkent undergraduates. It is designed to encourage students to work in groups on projects concerning any topic of their choice that relates to the history of Turkey. Students from all departments prepare and presen...
Read More
---
All News