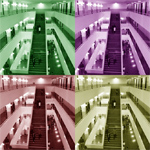 This message is on a seminar about the work of Economics Nobel awardees of 2016. The seminar will be in Turkish.
İktisat Bölümü tarafından düzenlenen Herkes için Türkiye Ekonomisi seminerlerinin ilki, Türkiye ekonomisi değil 2016 İktisat Nobel ödülleri üzerine.
2016 İktisat Nobelleri: Kime, Neden?
Nuh Aygün Dalkıran
19 Ekim 2016
Saat 17.40
C-Blok Amfi
Seminerler iktisada ilgi duyan tüm Bilkentliler içindir.
---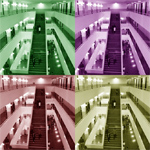 Çalışmanın Adı: Yargılama ve Sanat Yorumlamaları Arasındaki Bağlantı
Açıklaması: Deneyimizde katılımcılara çeşitli kişilik envanterleri ve
katılımcıların yorumlamaları için bazı sanatsal çalışmalar verilecektir.
Deneyimiz bir saat sürmektedir.
Süresi: Bir saat
Türü: Sosyal psikoloji uygulaması
G250/251: 10 Puan
Araştırmayı Yürüten Öğretim Üyesi : Gamze Baray
Çalışmanın Koordinatörler, : Aslı Gül Kurt, Berhan Faruk Akgür
Kimler Katılabilir?
Araş...
Read More
---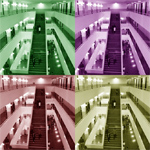 All students, alumni, faculty, staff and alumni/faculty/staff family members are invited to participate in the 2016 Republic Run, which will take place on Saturday, October 22, at 11 a.m.
You can register and get a race number at any of the Sports Halls. Students in the GE250/251 program will receive 40 points for participating in the event.
Age groups: 11-15; 16-24; 25-34; 35-44; 45-54; 55-59; 60 and over
Route: Runners will start in front of the East Sports Hall and finish...
Read More
---
All News