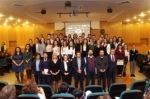 History of Turkey Awards Presented
The annual History of Turkey award ceremony took place on Monday, November 18 in C-Block Auditorium. The awards were presented to students whose projects were judged the best of the 2018–2019 academic year.
History of Turkey (HIST200) is a required course for all Bilkent University undergraduate students. The course is designed to encourage students to work in groups, researching any topic of their choice relating to the history of Turkey. Since 2011, students from all departmen...
Read More
---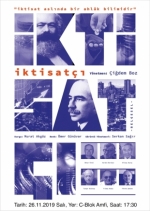 BELGESEL GÖSTERİMİ: 'İktisat Aslında Bir Ahlak Bilimidir'
İKTİSATÇI YÖNETMEN: Doç.Dr. Çiğdem BOZ
Tarih: 26/11/2019 Salı
Yer: C Blok Amfi
Saat : 17:30
GE250/251: 10 Puan
---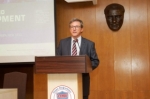 Bilkent Hosts Launch of UN Trade and Development Report
On September 25, the "Trade and Development Report 2019" of the United Nations Conference on Trade and Development (UNCTAD) was launched at press briefings held in 12 countries on four continents. The Faculty of Economics, Administrative and Social Sciences hosted one of those briefings, which took place at 5 p.m. in the Faculty of Economics, Administrative and Social Sciences building's C-Block Auditorium.
A presentation by Prof. Erinç Yeldan, acting dean of FEASS, introdu...
Read More
---
All News