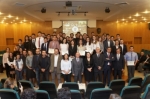 HIST 200 HISTORY OF TURKEY AWARD CEREMONY
The annual History of Turkey award ceremony took place on Monday, October 15 at C-Block Auditorium. The awards were presented to students whose projects were judged the best of the 2017-2018 academic year.
The History of Turkey course (HIST200) is a requirement for all Bilkent undergraduates. It is designed to encourage students to work in groups on projects concerning any topic of their choice that relates to the history of Turkey. Students from all departments prepare and presen...
Read More
---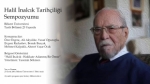 Bilkent Üniversitesi Tarih Bölümü 25 Yaşında
Halil İnalcık Tarihçiliği Sempozyumu
---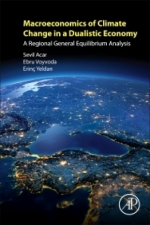 New Book Published by Erinç Yeldan, Ebru Voyvoda, Sevil Acar
Macroeconomics of Climate Change in a Dualistic Economy: A Regional General Equilibrium Analysis generates significant, genuinely novel insights about dual economies and sustainable economic growth. These insights are generalize-able and applicable worldwide. The authors overcome existing limitations in general equilibrium modeling. By concentrating on tensions between green growth and dualism, they consider the global efforts against climate change and opposition by specific countries based on ...
Read More
---
All News