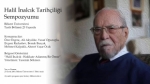 Bilkent Üniversitesi Tarih Bölümü 25 Yaşında
Halil İnalcık Tarihçiliği Sempozyumu
---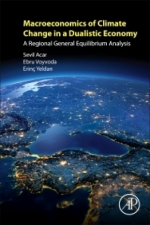 New Book Published by Erinç Yeldan, Ebru Voyvoda, Sevil Acar
Macroeconomics of Climate Change in a Dualistic Economy: A Regional General Equilibrium Analysis generates significant, genuinely novel insights about dual economies and sustainable economic growth. These insights are generalize-able and applicable worldwide. The authors overcome existing limitations in general equilibrium modeling. By concentrating on tensions between green growth and dualism, they consider the global efforts against climate change and opposition by specific countries based on ...
Read More
---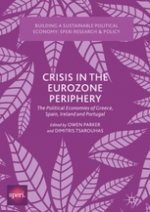 New Book Published by Dimitri Tsarouhas
A new book edited by Assoc. Prof. Dimitri Tsarouhas of the Department of International Relations has just been published by Palgrave MacMillan and Springer Nature. The book, which Dr. Tsarouhas coedited with Prof. Owen Parker of the University of Sheffield, is titled "Crisis in the Eurozone Periphery" and forms part of the SPERI (Sheffield Political Economy Research Institute) "Building a Sustainable Political Economy" series. It is available as an e-book as well as soft and hard copy. T...
Read More
---
All News