History of Turkey/HIST 200 is a compulsory course for all Bilkent undergraduate students. This course is designed to encourage students to work in group projects on any topic of their choice that relates to the history of Turkey. Since the 2011 spring semester, students from each department at the University have presented their projects for review by a panel led by Prof. ├ľzer Ergen├ž of the Department of History. Those projects judged best of the academic year receive awards at a ceremony held the following September.
The award ceremony for projects completed during the fall, spring and summer terms of the 2013-2014 academic year took place on October 14, 2014, in C-Block Auditorium. Out of a total of 462 projects completed, 10 were chosen for recognition and awards. Those project teams received certificates as well as ÔÇśÔÇÖDevlet-i ÔÇśAliyye: Osmanl─▒ ─░mparatorlu─ču ├ťzerine Ara┼čt─▒rmalar I ve IIÔÇÖÔÇÖ by Prof. Dr. Halil ─░nalc─▒k.
The ceremony started with Assistant Professor Berrak Bur├žakÔÇÖs opening remarks, stressing the importance of effective education and teaching in general, and appropriate history education in particular. A talk by Prof. ├ľzer Ergen├ž, entitled ÔÇťLearning History Begins with the Immediate Environment,ÔÇŁ followed. Emphasizing the uniqueness of history among social sciences, Prof. Ergen├ž discussed various approaches to learning history and concluded by highlighting the innovative aspects of the HIST 200 course.
Then, the award recipients presented their projects. Their enthusiasm in sharing their learning experiences and their glowing comments about the team process ended the ceremony on a very happy note.
FIRST PRIZE
SECOND PRIZE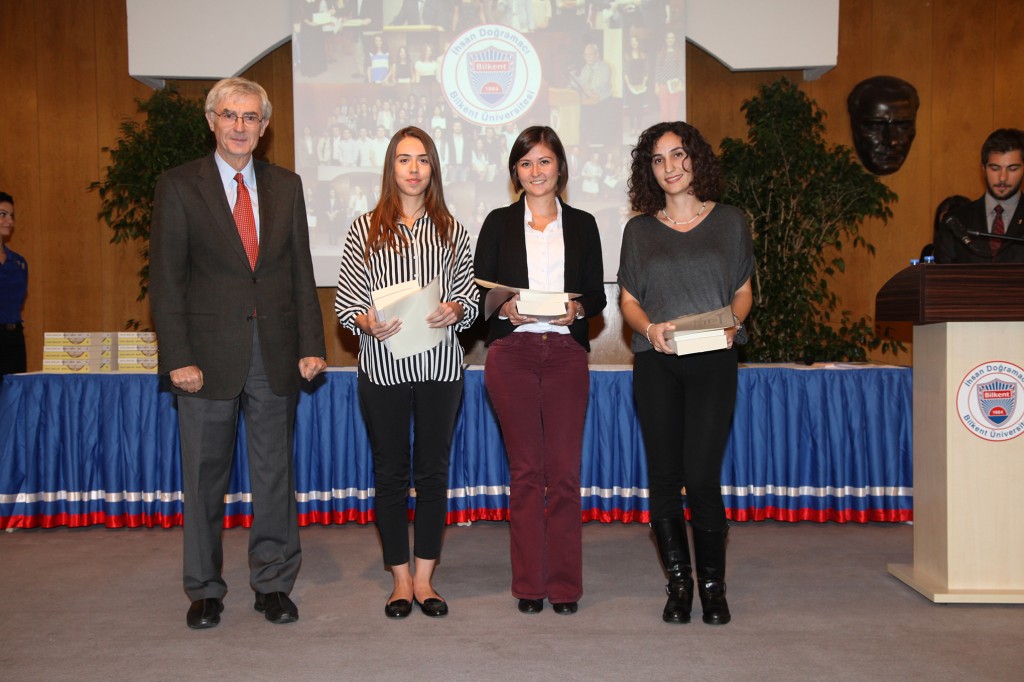 ÔÇťG├ľKDA─× A─░LES─░N─░N 1915-1935 YILLARI ARASINDAK─░ YA┼×ANTILARI, S─░B─░RYAÔÇÖYA S├ťRG├ťNLER─░ VE T├ťRK─░YEÔÇÖYE ZORUNLU G├ľ├ç├ťÔÇŁ Yasemin G├Âkda─č (IE), Simge Ko├ž (IE), Ya─čmur Meral Alg├╝l (IE), Kerem Kendirli (IE), Z├╝beyir Oflaz (POLS)
THIRD PRIZE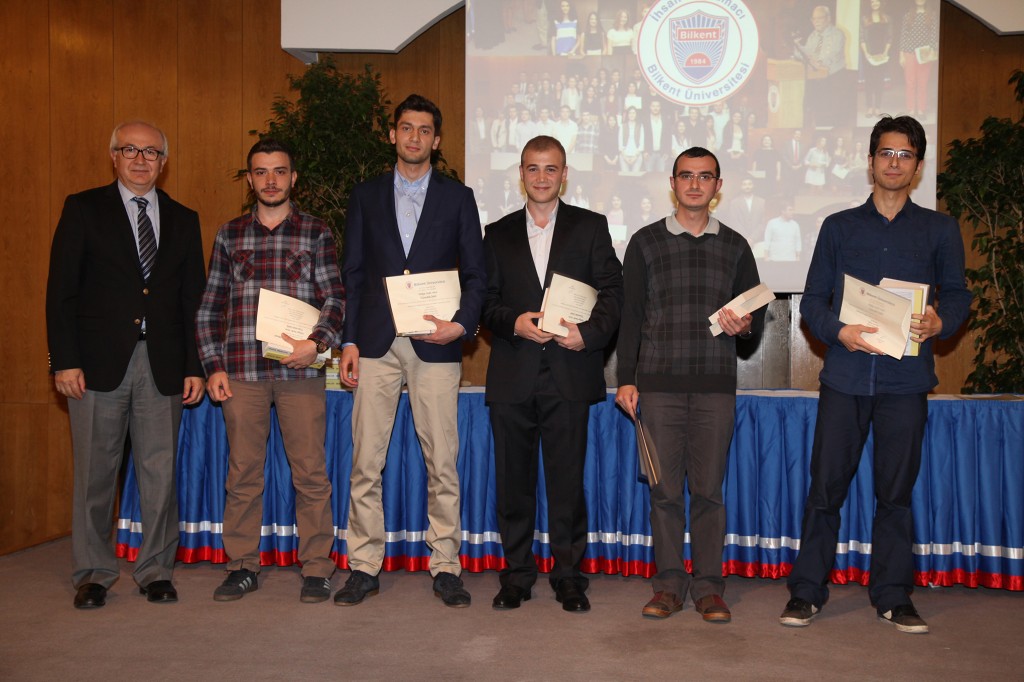 ÔÇťT├ťRK MATEMAT─░─×─░N─░N JAPON PRENS─░ MASATOSHI G├ťND├ťZ ─░KEDA (1926-2003)ÔÇŁ Serdar Nair (MATH), G├Âkhan Kahraman (MATH), G├Âkhan Burak Erdem (CS), Muhammed ─░kbal Ulvi (MATH), H├╝seyin Re┼čit Onur Erdem (CHEM)
MERIT AWARDS

ÔÇťANKARAÔÇÖDA BULUNAN DANS AYAKKABICISI ─░SMA─░L USTAÔÇŁ U─čur Orhan, Ya─čmur ├ľyk├╝ Y├Ânet, ─░smet Atasoy, I┼č─▒lsu K├Âseo─člu, Geysu Geylan (All LAW students)
ÔÇťD├ťNDEN BUG├ťNE TATB─░KAT SAHNES─░ÔÇŁ Atacan Baran (IE), Tuna Bayd─▒n (MBG), Ekin ├çakmak (LAW), Utku B├╝y├╝kfidan (ME), Cemre Esensoy (CHEM)
ÔÇťT├ťRK─░YEÔÇÖDE DEVLET EL─░YLE B─░RACILIK ATAT├ťRK ORMAN ├ç─░FTL─░─×─░ B─░RA FABR─░KASINDAN, TEKEL B─░RASINAÔÇŁ Emre Ar─▒o─člu (CS), Yi─čitcan Kaya (CS), Hakan K─▒l─▒├ž (CS), Yavuzcan Ero─člu (ECON), Dilara Savrano─člu (MAN)

ÔÇťYUSUF Z─░YA PA┼×A K├ľ┼×K├ťÔÇŁ Do─čukan Hazar Yaran, Kaan Volkan ├çirasun, Deniz Y├╝ceda─č, Simden Erler, ─░rem Olcay (All TRIN students)