The 2015 History of Turkey award ceremony took place on Monday, October 26 at C-Block Amphitheater. History of Turkey is a must course for all Bilkent undergraduate students designed to encourage students to work in group projects about any topic of their choice that relates to the history of Turkey. Students from each department presented their final projects that they prepared during the 2014-2015 academic year, which shed light on a specific field of Turkish history. These projects were then examined by a committee and 10 successful projects were chosen in order to receive their certificates as well as a special volume entitled G├╝ndelik Hayat─▒m─▒z─▒n Tarihi authored by Kudret Emiro─člu, writer, historian and also History of Turkey instructor.
This yearÔÇÖs ceremony included a special award presented to Elif Cemre Solmaz (PSYC), Elif Dirik (MAN), Feride Nur Hascakaraca (PSYC) and Merve ┼×eyda Zayim (PSYC) on behalf of the publication of their HIST 200 project entitled ÔÇťFedailikten Kuvvac─▒l─▒─ča: Parti PehlivanÔÇŁ in the September 2015 issue of Toplumsal Tarih.
The award ceremony was attended by as highly distinguished members of Bilkent UniversityÔÇÖs administration, professors, undergraduate students, their families and other notable guests. The rector of Bilkent University, Prof. Dr. Abdullah Atalar, honored the award ceremony with a speech stressing the importance of active learning at the university level in general and history education in particular. The recipients of the 2015 awards presented their projects whereby their joyful presentations ended the ceremony on a very happy note.
FIRST PRIZE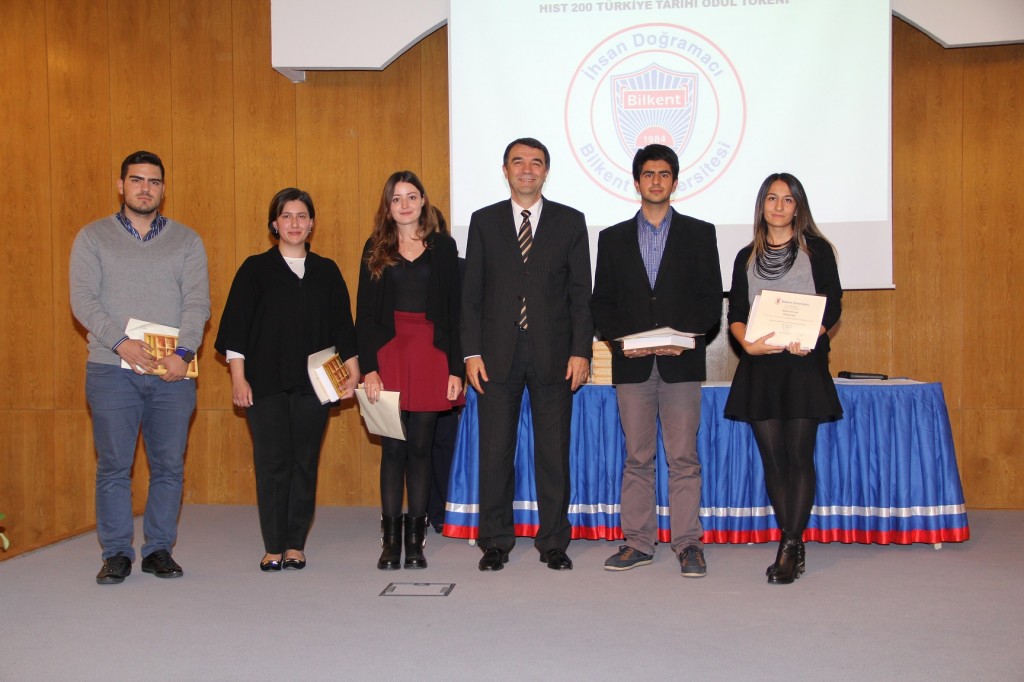 ÔÇťT├ťRK─░YE'N─░N ─░LK KADIN PLAST─░K CERRAHI KER─░MAN G├ťLER G├ťRSU VE HAYATIÔÇŁ Ahmet Bat─▒kan ├ťnal (EE), Sultan Sinem Eren (ME), Ece Su Ild─▒z (EE), Bora Deveci (ME), G├Âk├že Gizem ├ľzmaral (MAN)

SECOND PRIZE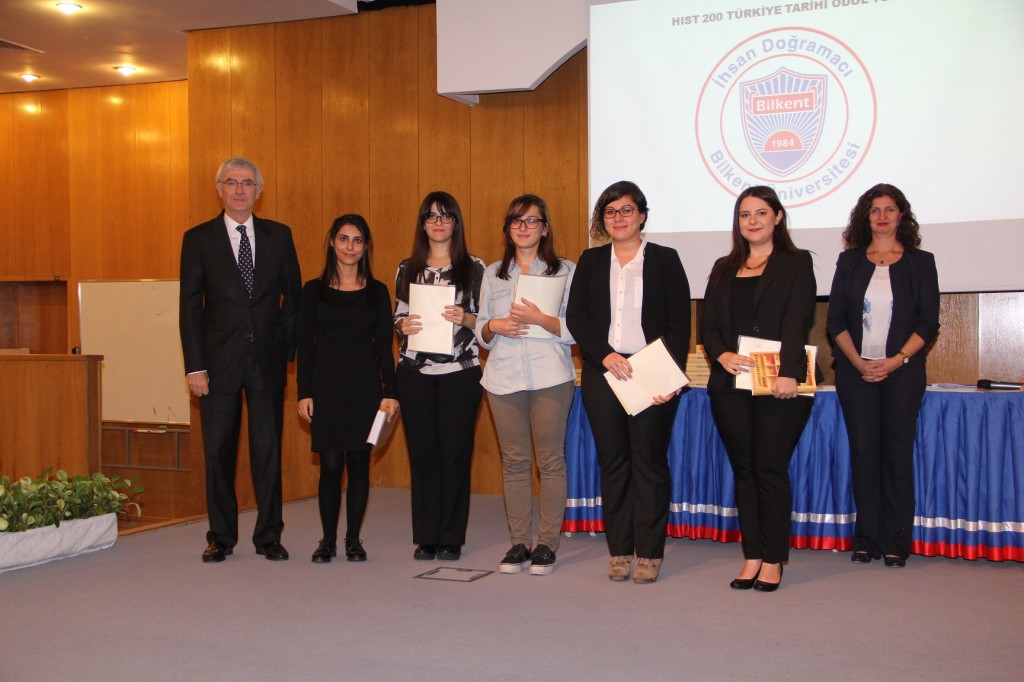 ┬á ÔÇťB─░R KORE GAZ─░S─░N─░N G├ľZ├ťNDEN KORE SAVA┼×I: ZEKER─░YA ATE┼×ÔÇÖ─░N G├ťNL├ťKLER─░ÔÇŁ Cansu Ate┼č (MAN), Bilge Nisa B├╝y├╝kkasap (POLS), Eda Ertan (MAN), Halenur ├ľztekin (MAN), Irmak Ece Ulusoy (ME)
THIRD PRIZE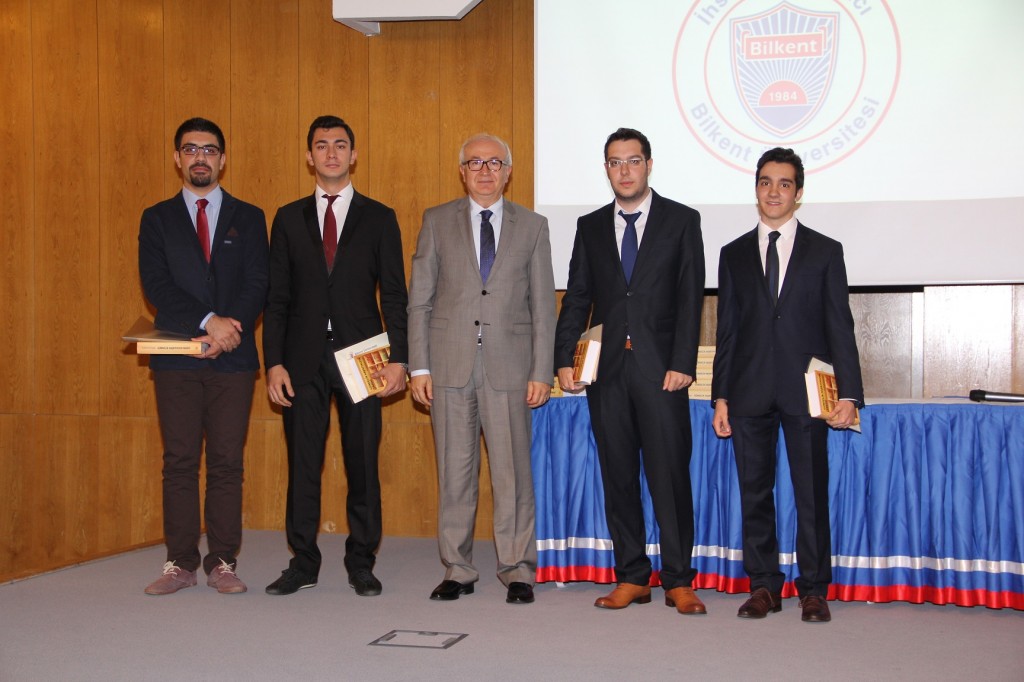 ÔÇťT├ťRK─░YE'DE RADYASYON ONKOLOJ─░S─░N─░N KURULU┼×U, GEL─░┼×─░M─░ VE YAYGINLA┼×MASI (1926-1991)ÔÇŁErdo─čan Efe Akmansu (IE), Berk Can G├╝rel (CS), Yi─čitcan Altun (ME), O─čulcan Kutlu─č Kocaba┼č (COMD), Fahrettin ├ľmer Uyar (EE)
SPECIAL AWARD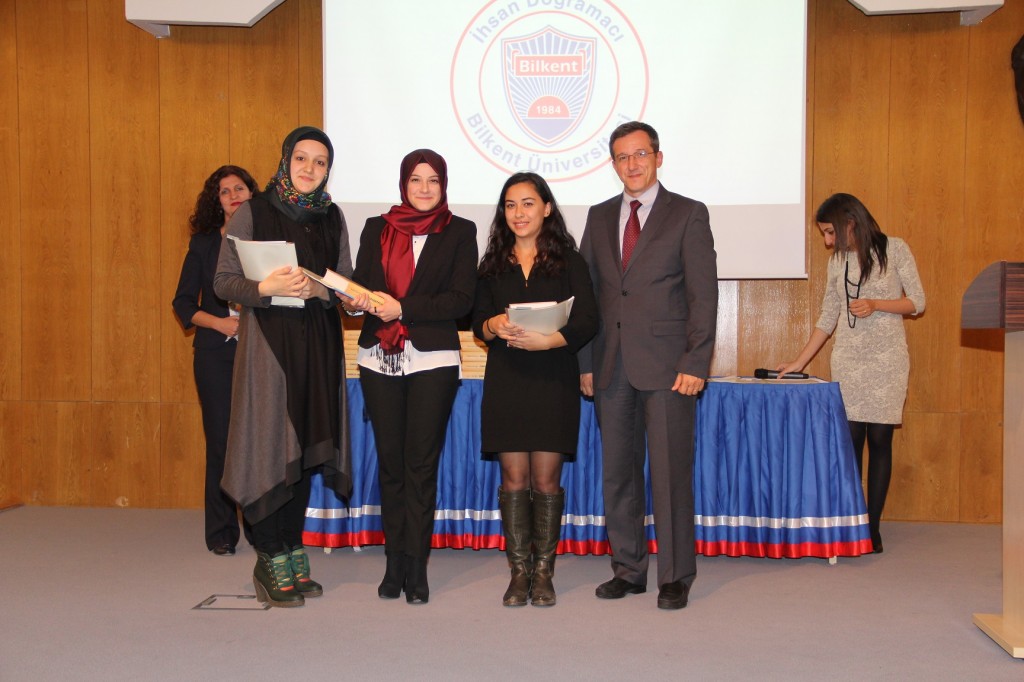 ÔÇťFEDA─░L─░KTEN KUVVACILI─×A: PART─░ PEHL─░VANÔÇŁ Elif Cemre Solmaz (PSYC), Elif Dirik (MAN), Feride Nur Hascakaraca (PSYC) and Merve ┼×eyda Zayim (PSYC)
MERIT AWARDS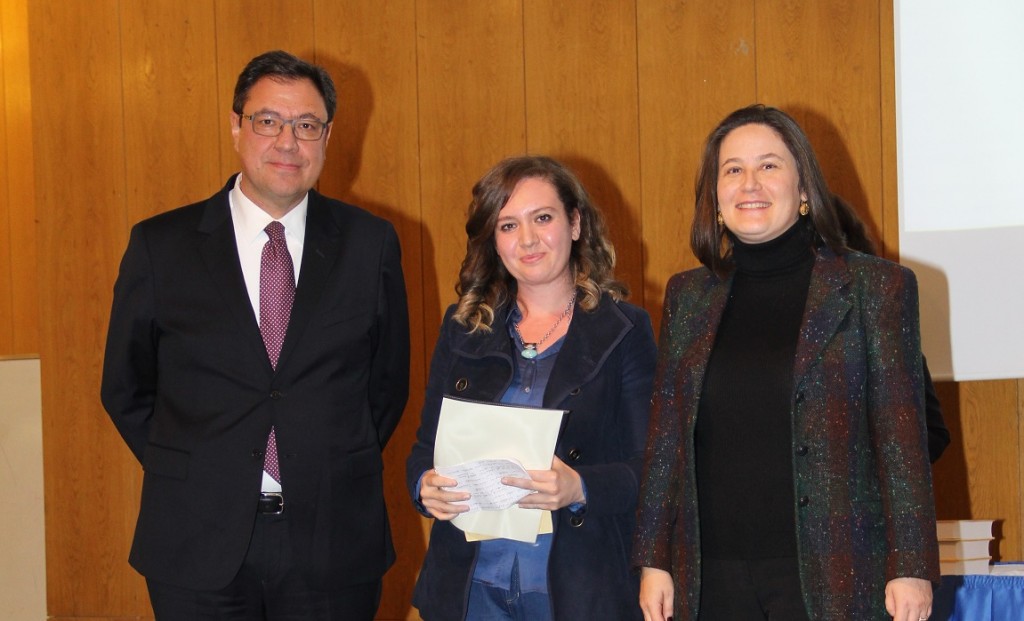 ÔÇťT├ťRK─░YE'DEK─░ YAHUD─░LER─░N YEN─░ KURULAN ─░SRA─░L DEVLET─░'NE DAVET ED─░LMES─░ VE BU S├ťRE├çTE YA┼×ANANLARÔÇŁ P─▒nar ├ça─člar (LAUD), ├ľmer Akg├╝l (CS), G├╝l┼čah ┼×eftalicio─čl (CTIS), Mehmet Can Y─▒ld─▒r─▒m (THM), Ali Burak Erdo─čan (CS), Ezgi Hamuryen (POLS)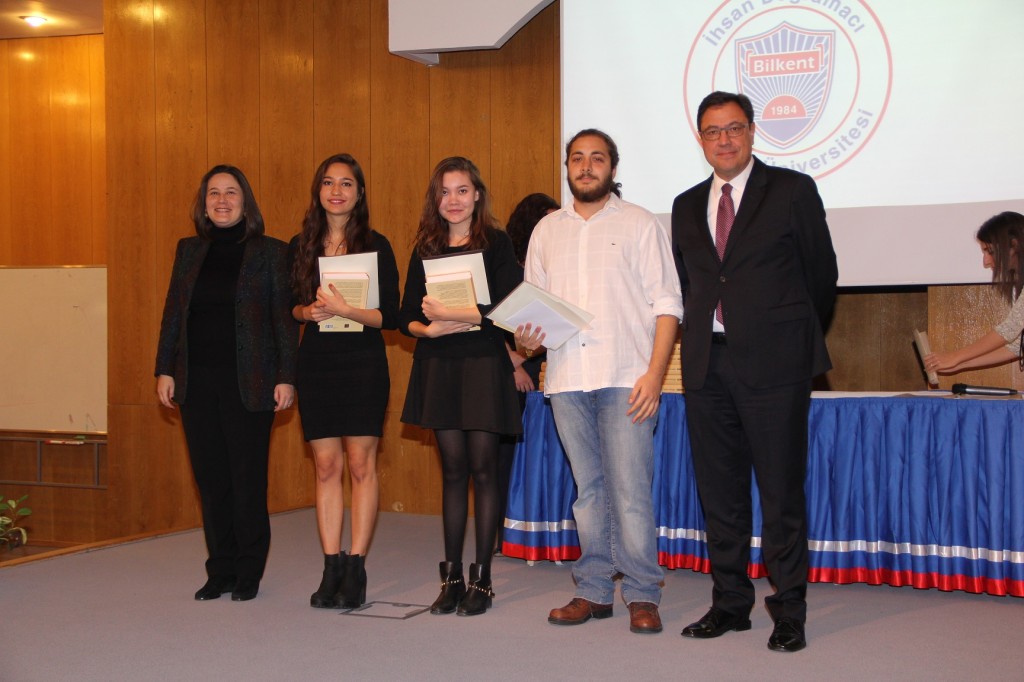 ÔÇťNARMANLI HAN'IN TAR─░H├çES─░ VE ─░STANBUL K├ťLT├ťR HAYATINDAK─░ YER─░ÔÇŁ Bar─▒┼č Ard─▒├ž (CS), Ba┼čak Melis ├ľcal (CS), Buket Se├žkin (MBG), Emre ├ťnl├╝ (MBG), ─░rem Y├╝ksel (CS)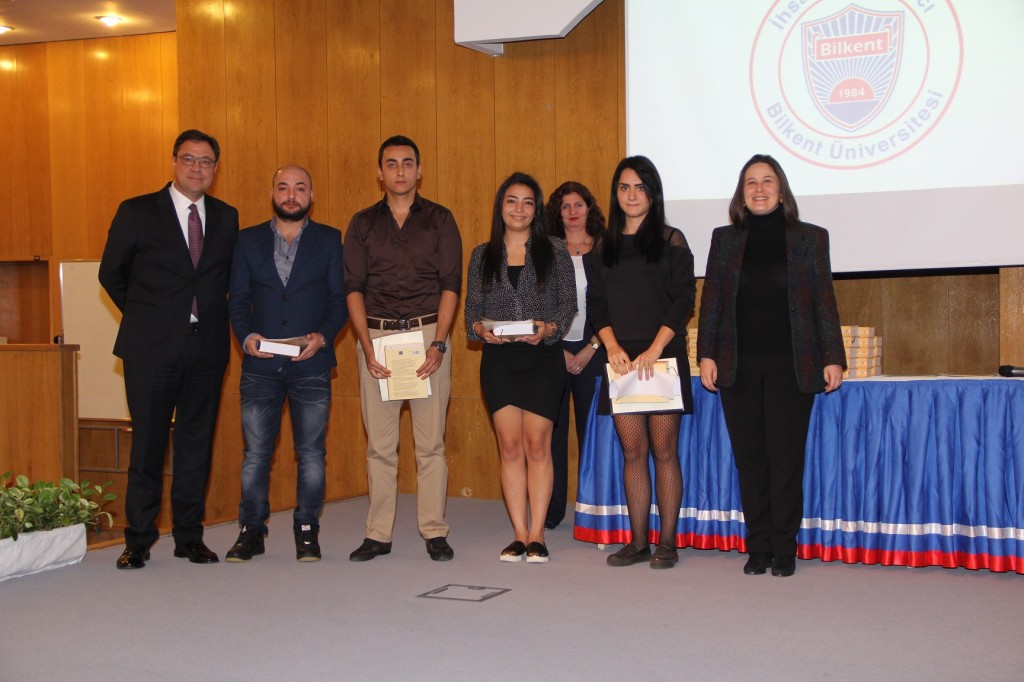 ÔÇťDO─×ADAN GELEN TAR─░H: B─░R SEMBOL OLARAK DAT├çA DE─×─░RMENLER─░ÔÇŁG├╝lin Tuzcuo─člu (IE), Fatma El├žin K─▒n─▒kl─▒ (MBG), Mert Yakar (LAUD), Taylan Balasar (ME), Gizem ├ľzt├╝rk (ME)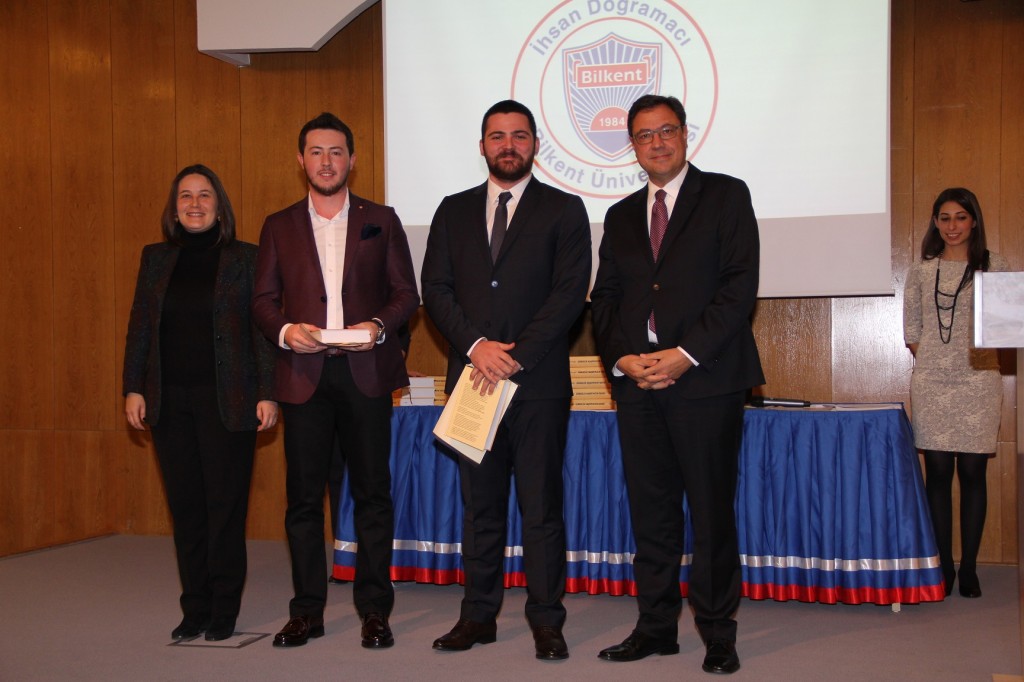 ÔÇťCUMHUR─░YET SONRASI LUTH─░ERL─░K MESLE─×─░ÔÇŁ ┼×ilekan Kanbolat (IR), Berkay ─░ncili (POLS), Ay┼čeg├╝l Bek├ži (EE), Erdem Karakuzu (MAN), Mehmet Halit Sezgin (IR)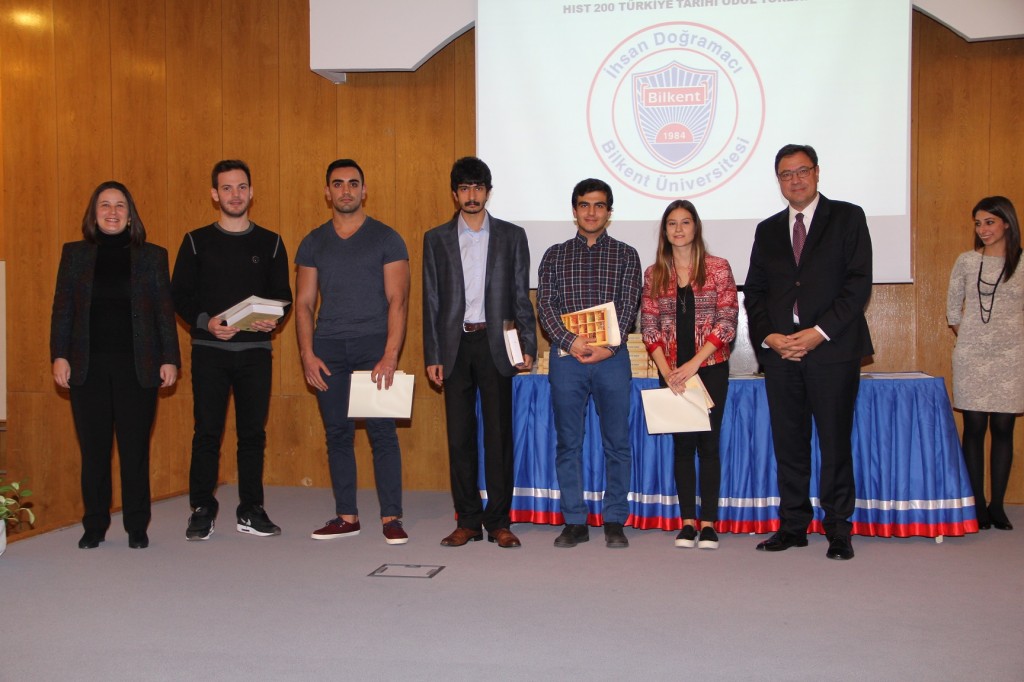 ÔÇťCUMHUR─░YET D├ľNEM─░NDE ├çERKESLER─░N SOSYO-K├ťLT├ťREL DE─×─░┼×─░M─░: GUBZEY├çE S├ťLALES─░ÔÇŁ Canset Ece Mermer (LAW), Mutmein Selim Kurumahmut (ME), Erman Y─▒ld─▒r─▒m (MATH), Mustafa ├ľzg├╝r Demiro─člu (MATH), Samet Ar─▒n├ž Poyraz (LAW)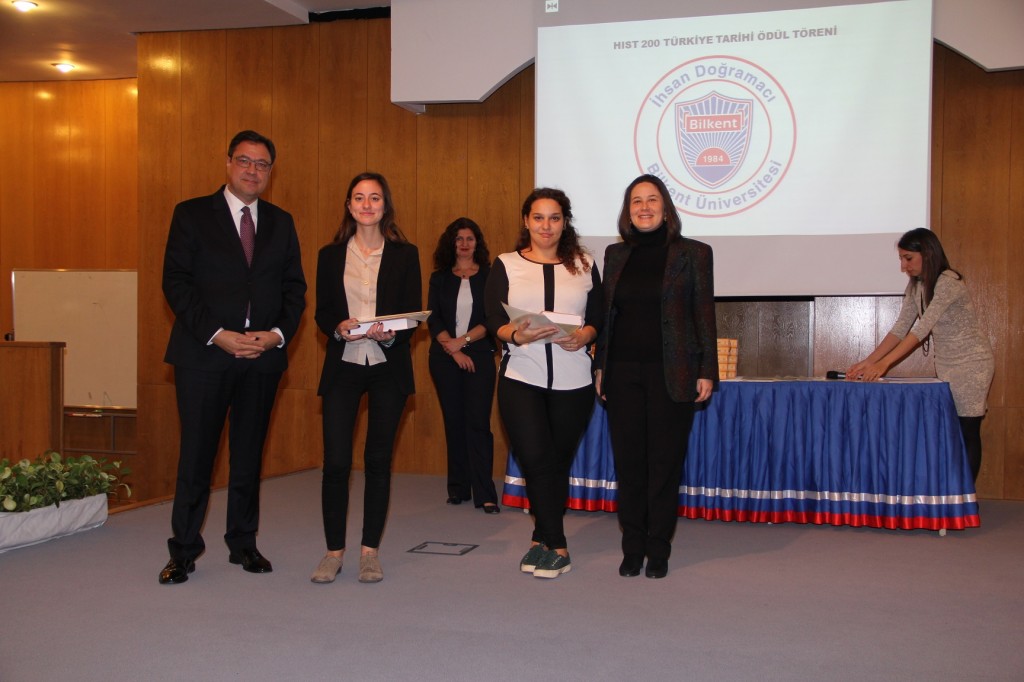 ÔÇťB├ťY├ťKADA RUM YET─░MHANES─░ÔÇŁ Burak Balaban (ECON), B├╝┼čra G├╝ner (POLS), Deniz ├ľzerdo─čan (IR)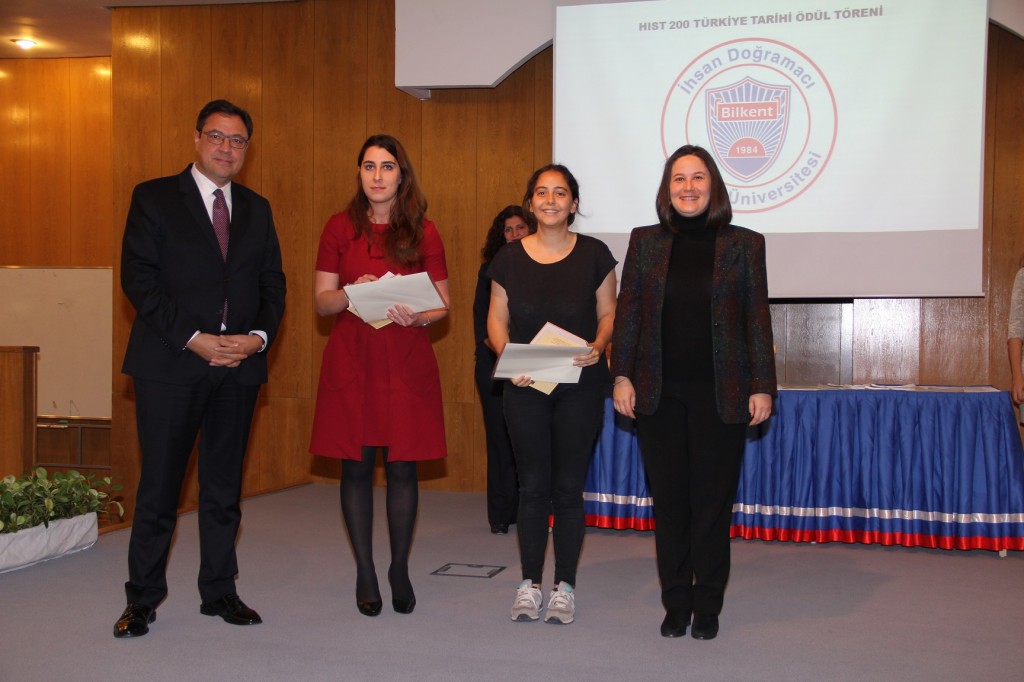 ÔÇťBARI┼× ─░ZC─░ GRUBU'NUN TAR─░H├çESI VE FAAL─░YETLER─░ÔÇŁ ─░zgi Ba┼čak Nalbant (IE), ─░rem Yetener (IE), Zeynep Mutlu (IR), Ece Ers├╝ (IE), ├ľmer Cem Kaya (CTIS)