The annual History of Turkey award ceremony took place on Thursday, October 20 at C-Block Auditorium. The awards were presented to students whose projects were judged the best of the 2015-2016 academic year.
The History of Turkey course (HIST200) is a requirement for all Bilkent undergraduates. It is designed to encourage students to work in groups on projects concerning any topic of their choice that relates to the history of Turkey. Students from all departments prepare and present final projects for examination by a committee, with 10 projects chosen to receive awards. One of the awardees Mr. Osman I┼č─▒k expressed his feelings on receiving a merit award by underlining the importance of education in general and the education at the Village Institutes in particular.
The award ceremony was attended by members of the university administration and faculty, undergraduate students and their families, and other guests.
FIRST PRIZE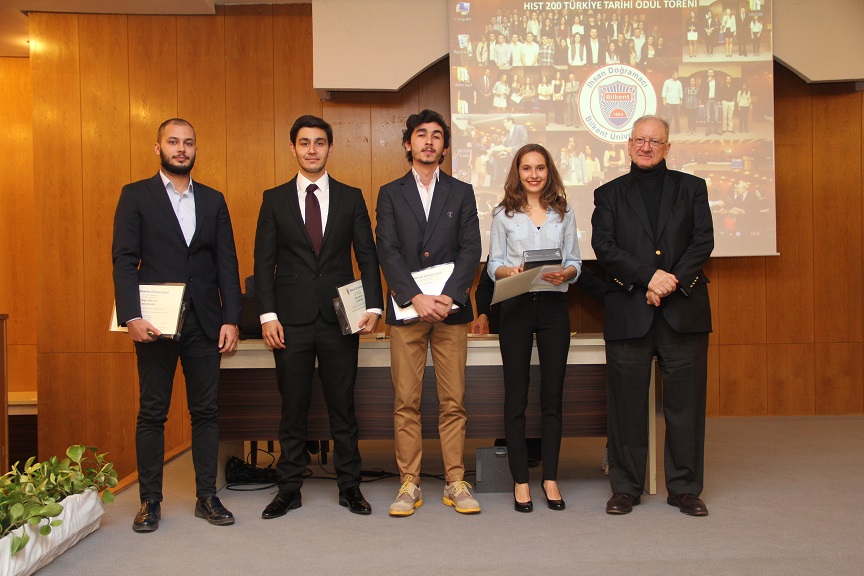 "MISEROCCHI VE KAYAALP A─░LELER─░N─░N TAR─░H─░"Celal Burak Y─▒lmaz (IR), Mehmet Sait Erikel (MAN), Osman M├╝yessero─člu (ECON), Damla Kayaalp (TRIN), Yi─čitcan Hatay (IE)
SECOND PRIZE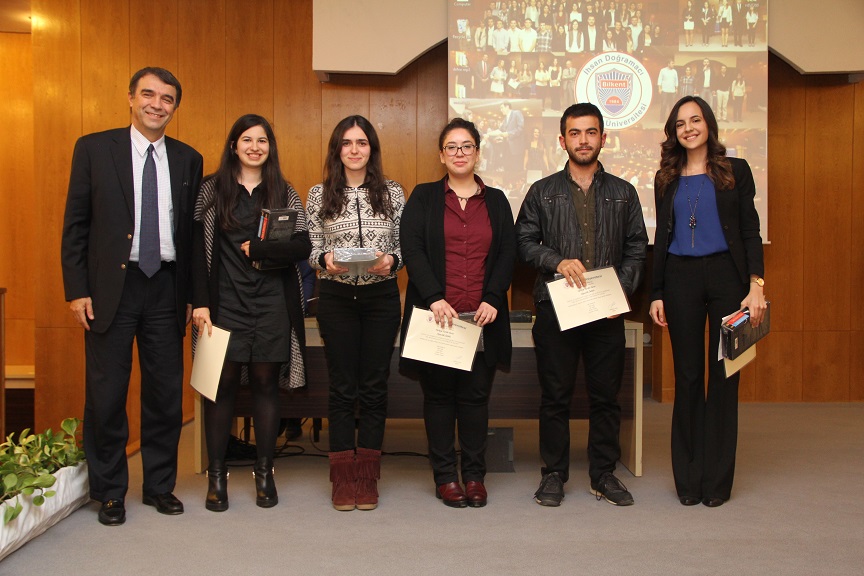 "VATAN VE H├ťRR─░YET CEM─░YET─░ÔÇÖN─░N KURUCULARINDAN DR. MUSTAFA ELVAN CANTEK─░NÔÇÖ─░N HAYATI" Elif K├Âm├╝rc├╝ (MAN), Ekin K─▒l─▒├ž (MAN), Ali Y─▒ld─▒z (IR), ─░layda Taneri (ECON), Yasemin ├ľzt├╝rk (MAN)
THIRD PRIZE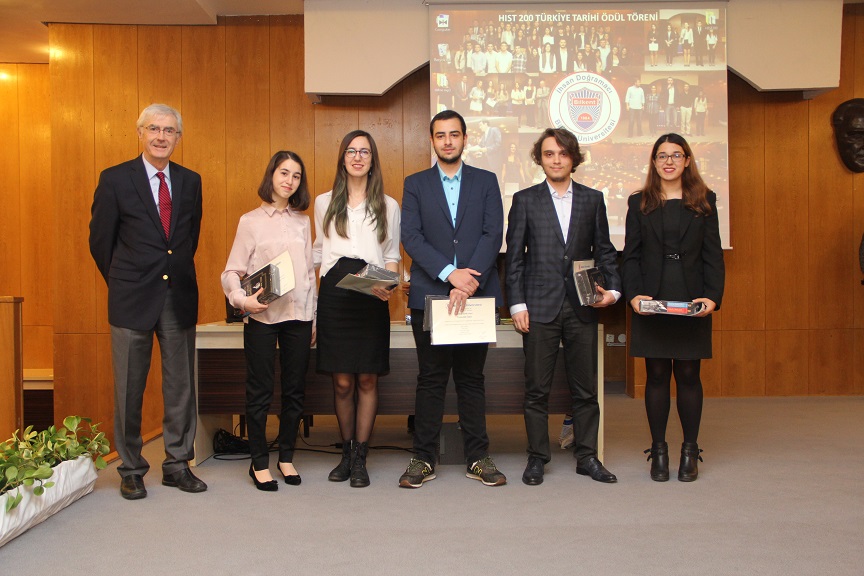 "OSMANLI VE CUMHUR─░YET TAR─░H─░NDE ARZUHALC─░L─░K" Banu Balibey (LAW), Ebrar Ada (PSYC), Elif Nur Ero─člu (LAW), Hakan Karabay (LAW), ─░brahim Berker K─▒rd├Âk (CS)
MERIT AWARDS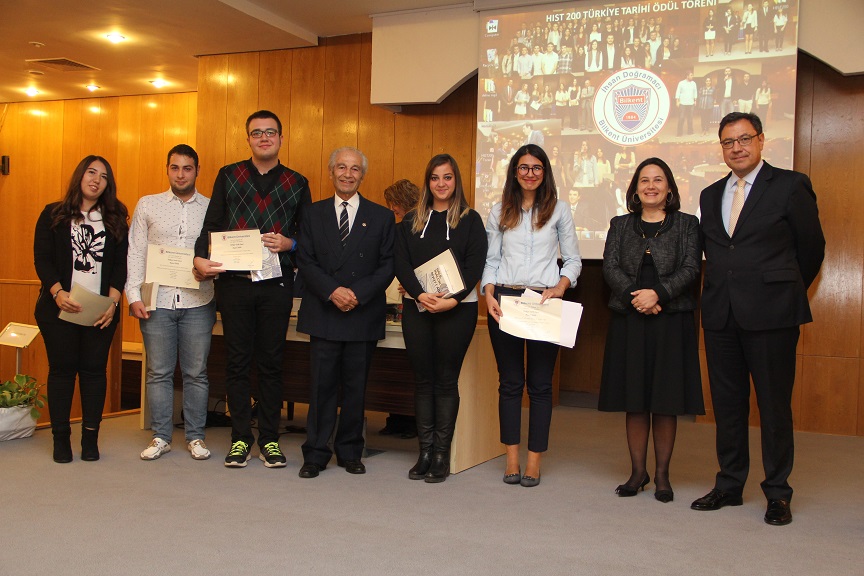 K├ľY ENST─░T├ťS├ťÔÇÖNDEN SIYASETE: OSMAN I┼×IK Ege Bar─▒┼č Kan─▒k (MAN), Ekin I┼č─▒k (MAN), O─čuzcan G├Âkg├Âz (MAN), Pelin Sad─▒n (ECON), Yaren Vidinli (PSYC)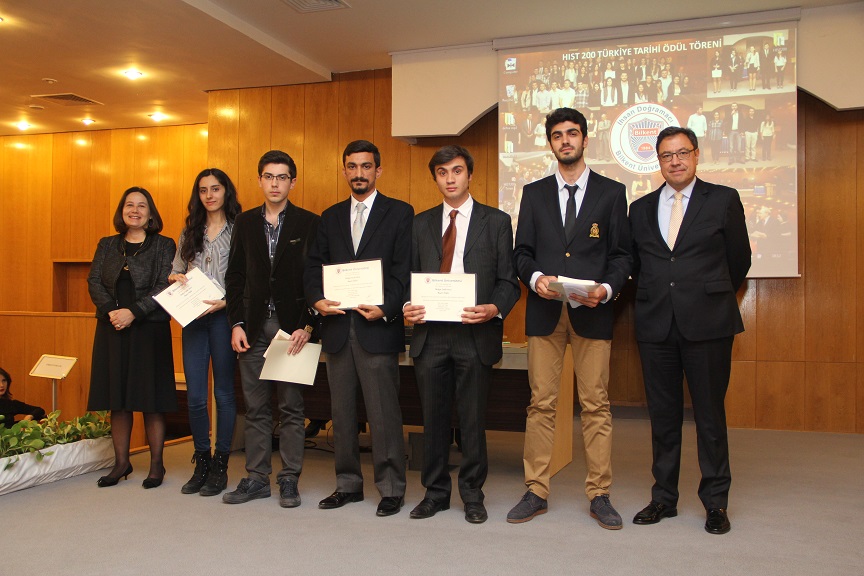 "BOZKURT LOTUS DAVASI: ├çARPI┼×AN ─░K─░ GEM─░N─░N H─░KAYES─░" Mine G├Âk├že Do─čan (EE), Yavuz Selim Y─▒ld─▒z (LAW), Abdulkadir┬á Deveci (POLS), Cemil Nureddin Vahapo─člu (EE), ─░hsan ┼×ahin (POLS)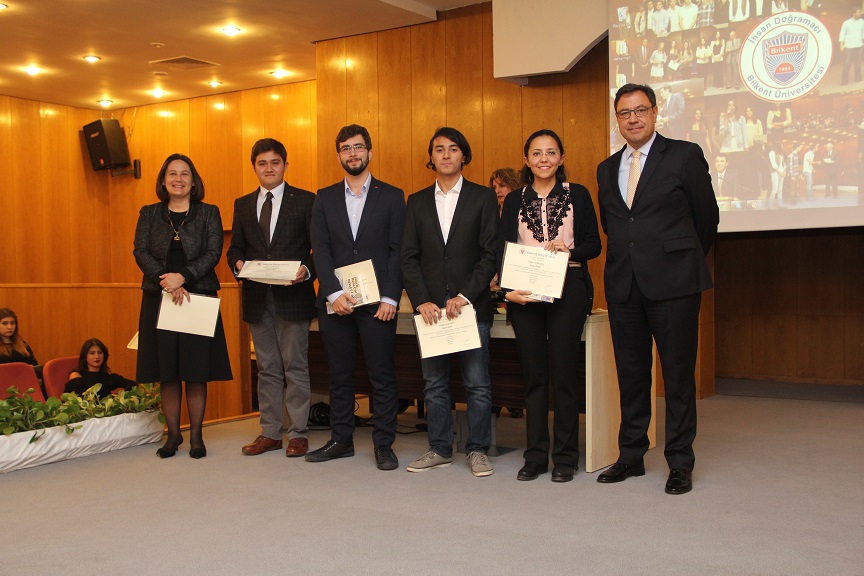 "T├ťRK─░YEÔÇÖDE S─░NOLOJ─░ B─░L─░M─░N─░N GEL─░┼×─░M─░NDE ANKARA ├ťN─░VERS─░TES─░ DTCF S─░NOLOJ─░ ANAB─░L─░M DALIÔÇÖNIN YER─░" Zuhal Fidan (MAN), Ecem Sude Ozan (PHIL), Ahmet Narman (EE), Onur Ayg├╝n (IR), Burak Piri (IR)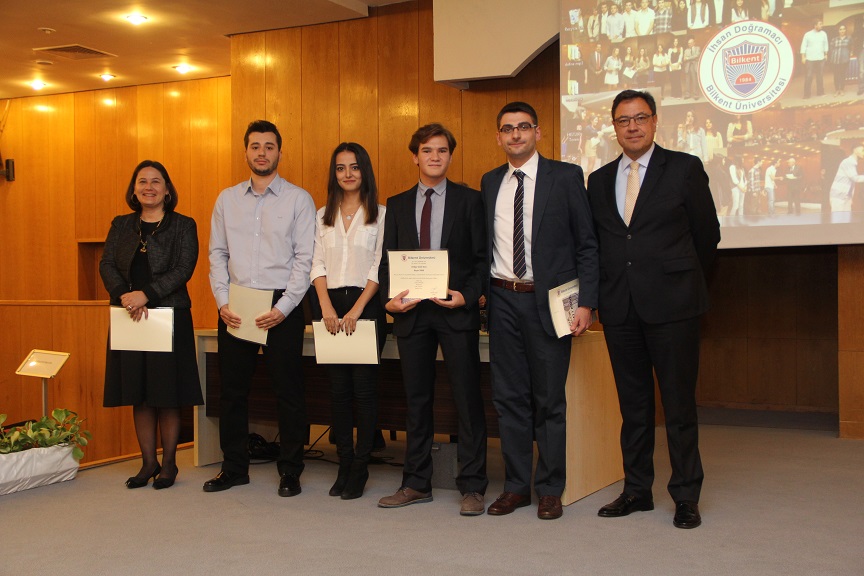 "HAL─░L URUP VE A─░LES─░N─░N M─░D─░LL─░ ADASIÔÇÖNDAN AYVALIKÔÇÖA MECBUR─░ G├ľ├ç├ť" Nihat Asay (ME), Serhat C├Âmerto─člu (ME), Bet├╝l Ko├žer (TRIN), Nida ├ľzazman (TRIN), Bahad─▒r Uzun (ME)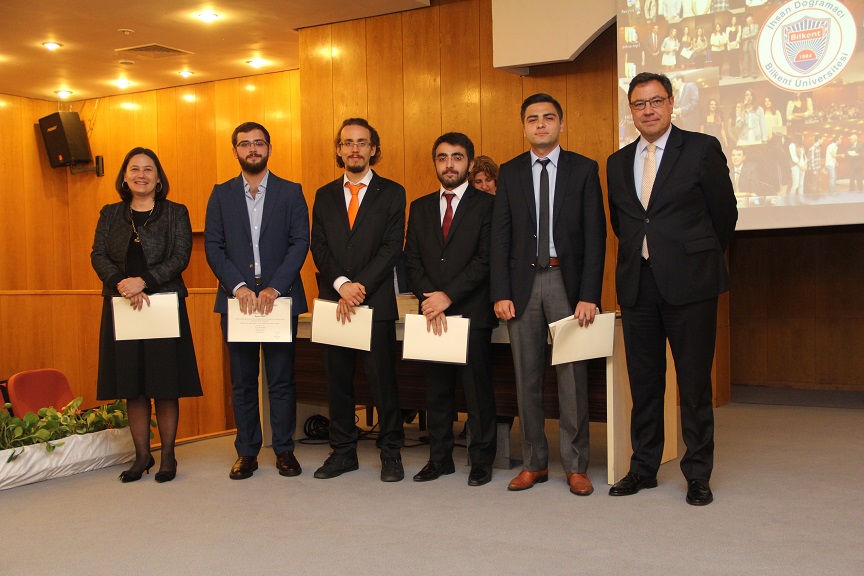 "ARAP KAYMAKAM: SADULLAH KOLO─×LUÔÇÖNUN HAYATI VE L─░BYAÔÇÖDAK─░ BA┼×BAKANLIK D├ľNEM─░" Ali Osman ├çetin (CS), Ozan Yi─čit Demirba┼č (MAN), O─čuzhan ├ľzt├╝rk (ECON), Celal Talha Sevin├ž (ECON), Deniz ├ťndan (FA)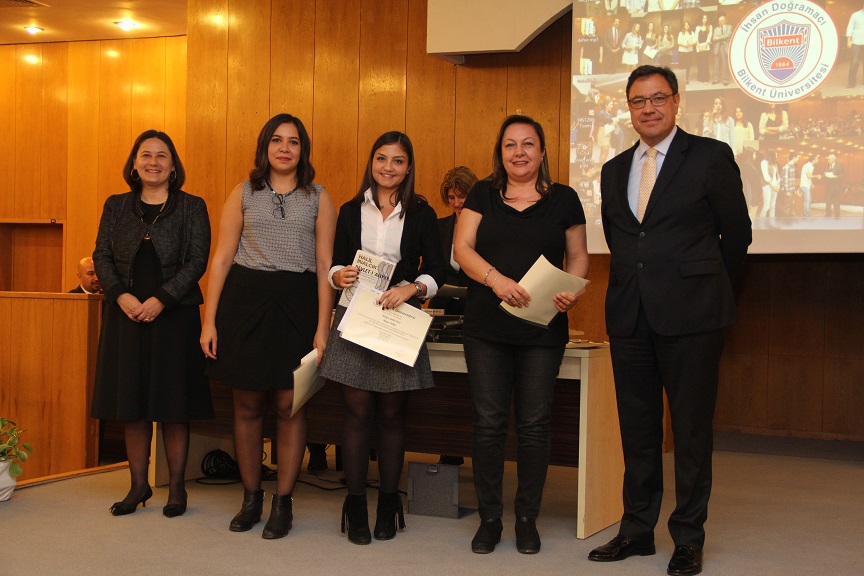 "M─░THAT ARMANÔÇÖIN P─░YANO YAPIMI VE AKORTCULU─×UNUN T├ťRK─░YEÔÇÖDE KLAS─░K BATI M├ťZ─░─×─░N─░N GEL─░┼×─░M─░NE ETK─░S─░" Irmak Akkuzuluo─člu (CS), G├╝ls├╝m G├╝d├╝kbay (CS), Zeynep ├ľzmen (MATH), Beyza Tanr─▒verdi (BF)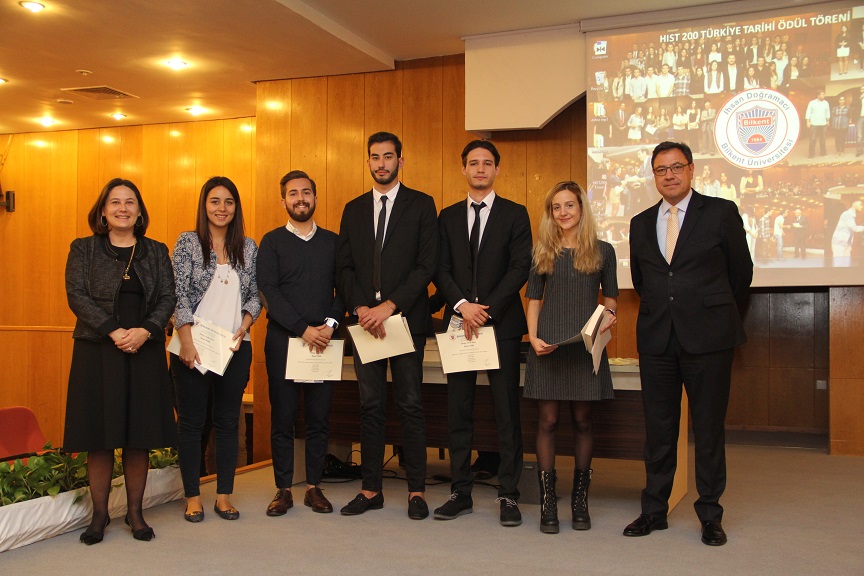 "RESSAM NUR─░ ABA├ç'IN HAYATI" Sera Su Aba├ž (LAUD), Efecan S├╝mer (MAN), Selene G├Âzen (LAW), Berke Kep├žetutan (POLS), Ya─č─▒z Y─▒lmaz (IR)